Since we do not have much sites worldwide where information about the concentration of black carbon is collected but we know, that it is having a heavy impact on our health and the climate of our planet, we developed bcMeter.
bcMeter is a do-it-yourself black carbon measurement device (after the same principle of aethalometers) released open source under GNU/GPL to be freely used by anybody (working principle). This website provides any ressource needed to build the device. If any information is missing, please tell us so we can improve the website and update the Wiki.
We'd love to build a community of citizen scientists and NGOs to have a regularly updated network of black carbon emissions. We compared our device against common Aethalometers below.
Once you've built your own bcMeter, let us know 🙂
10.5.2022
New Gerbers for PCB manufacturing are uploaded to github! If you dont know how to build your bcMeter Pi Hat, we can provide assembled PCBs. Let us know.
The update includes the following changes:
* Header for heating-plate (necessary for temperature control)
* Port for DSB18B20 temperature sensor (necessary for temperature control)
* 1602 Display Connector (Still to be implemented by software – stay tuned)
* Software controlled 3V3 Header for small pumps
* General purpose i2c, 3V3 and 5V Header
Case optimizations
* more tolerance for better fit
Wiki
* Updated structure and content.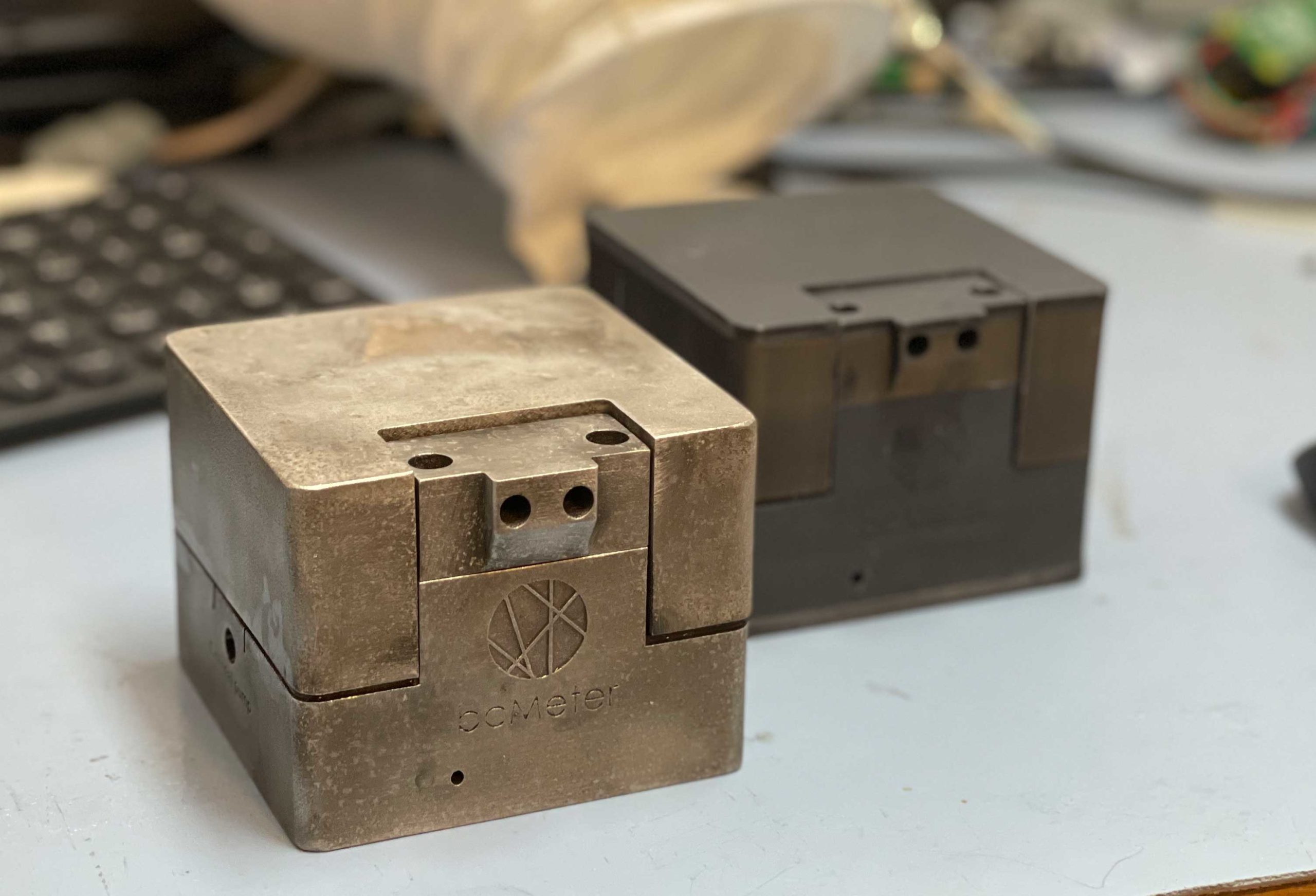 05.02.2022
New version in the making! We took your feedback serious and are beta testing an updated bcMeter with temperature compensation, more intuitive user interface and generic ports on the pcb to connect your own i2c devices. Testing and releasing will be finished early 2022.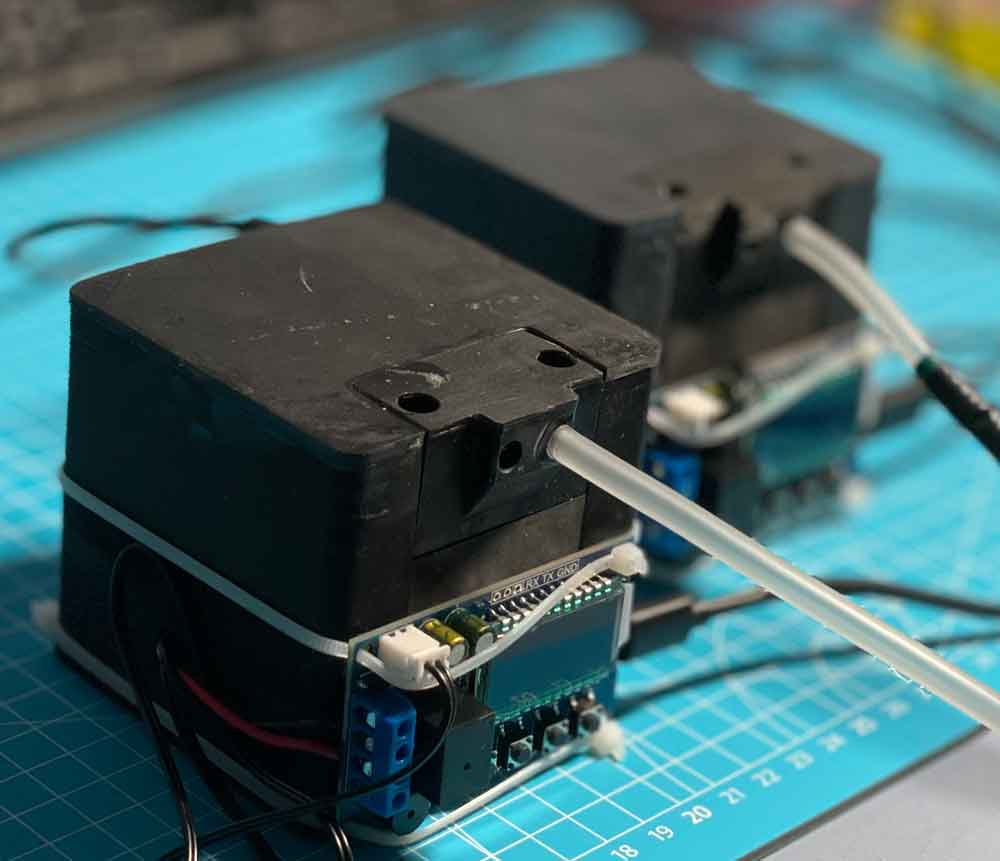 Black carbon measurement
We developed the bcMeter to be as easy as possible to assemble and the case to be 3D-Printed by any SLA or FDM Printer.
Easy to use
You can build your own configuration or copy our preconfigured image file to your SD-Card or create your own image.
Open source
Everything is released under GNU GPL to let the community have the profit and not one company. Feel free to contribute!
Evaluation / Comparison to common Aethalometers: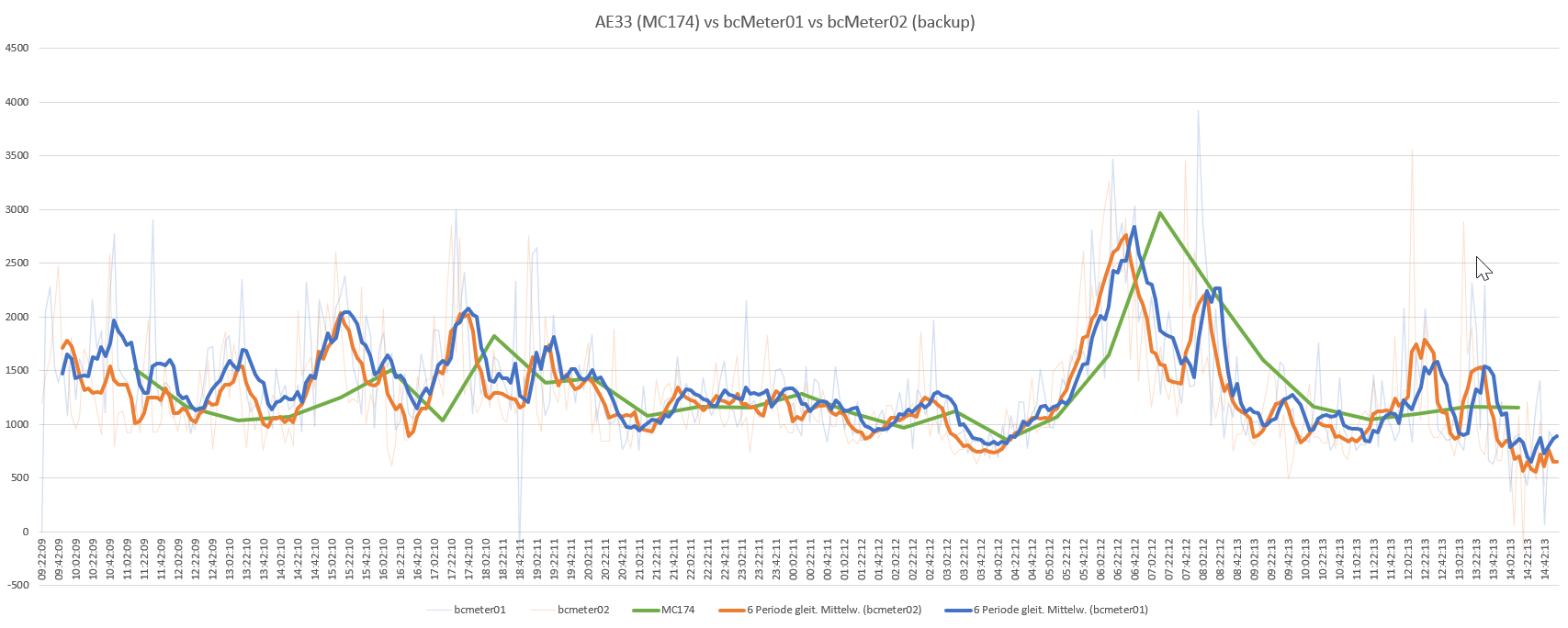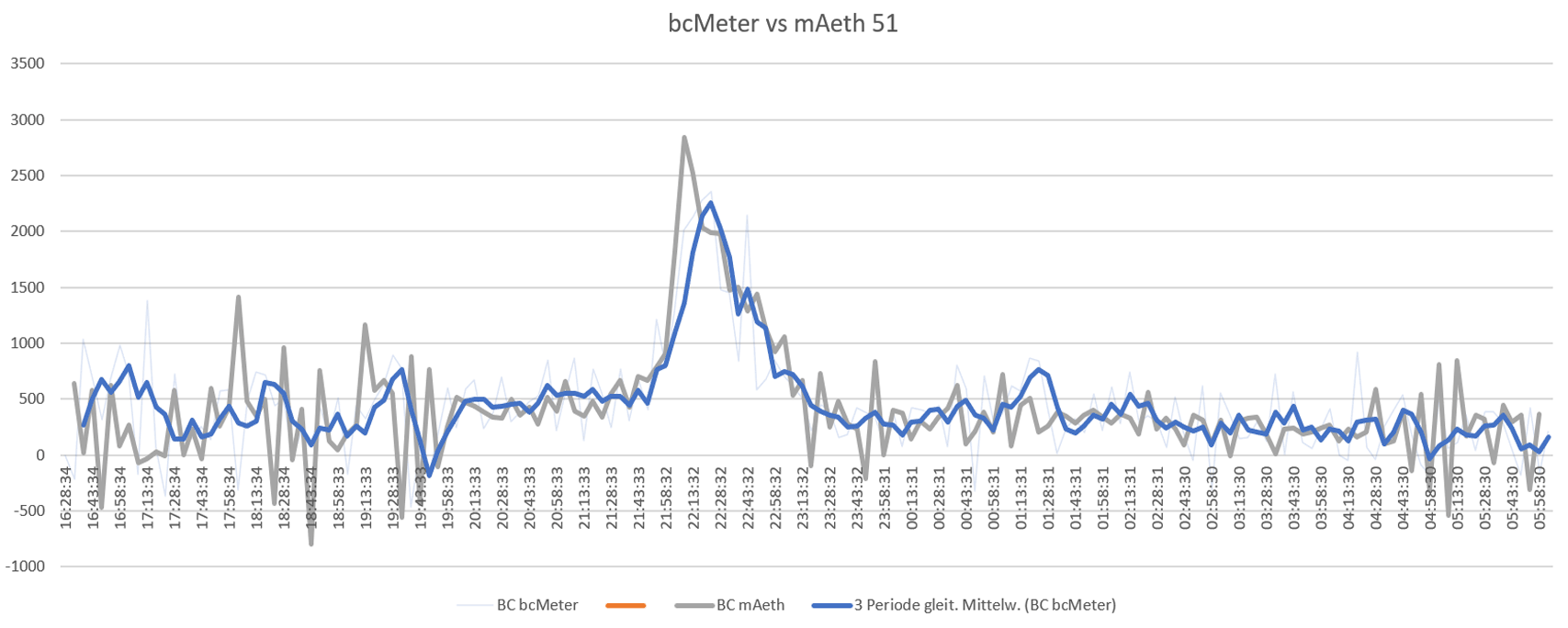 bcMeter vs mAeth 51
How to build the bcMeter?
The bcMeter PCB is a Pi Hat – so beside that, you need the Raspberry Pi Zero W, an Air Pump, the 3D printed Case and basic electronic Components as well as Filter Paper.
Then you write the image provided to an microSD-Card, change the WiFi credentials and after that, the bcMeter is logging into your WiFi and visible as http://bcmeter01 or http://bcmeter01.local
Detailed info about the process on the Wiki of bcMeter
We're having a small stock of all parts, assembled PCBs (SMD and THT) and Filters available. Contact us if interested. 
Download preconfigured file image
Manual configuration
Order Kit or missing parts
We're about to offer kits and/or build service. If you're interested, let us know via the contact form below or by mail.
We want to build a network with regularly updated black carbon measurements.
Until we implemented an optional automatic upload (which you may always enable or disable at any time) we're happy if you want to send us your logs directly.
Use the form below to if you want to share upload your data (csv or excel)
If you want to contribute to the source files, feel free to do that at our Github repository
Questions, comments, requests, bugs? We're happy to hear from you. Use the contact form or write us an email (german/english):
About the WHY
Axel Friedrich: af@bcmeter.org
About the HOW
Jonas Dahl: jd@bcmeter.org